LABEL PRINTING MADE EASY
Create labels + Integrate your data + Simple printing for your team
PRINT YOUR OWN LABELS
Make label printing easy for your operators
Connect to live data + multiple databases (Excel/SQL & many more)
Enter info @ print-time with customizable data-entry forms
Less clicks-to-print
Create logic to reduce user errors
Print-only application to minimise risk of changes to label designs
Proven label software trusted by Companies worldwide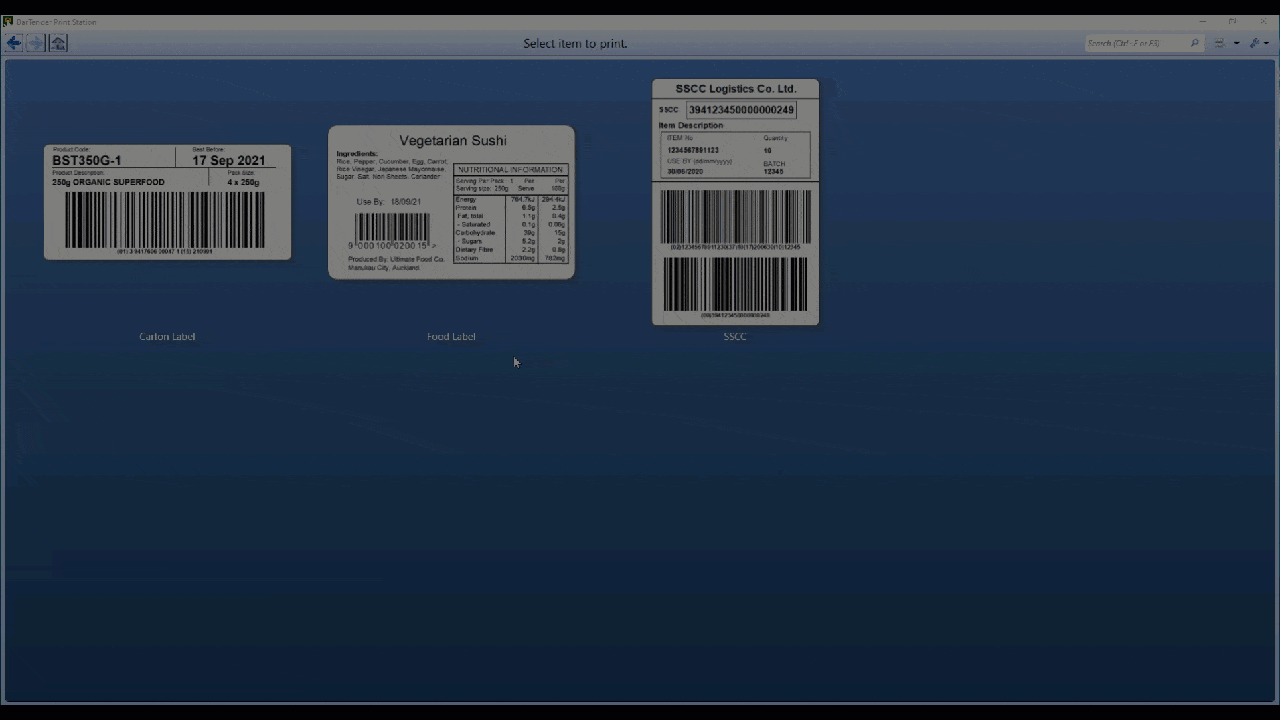 LABEL DESIGN & AUTOMATION
Easily design great looking labels
Use Images + Text + GHS pictograms + Pdf's… just about anything!
Print GS1GS1 is a not-for-profit organization that develops and maintains global standards for business communication. The best known of these standards is the barcode, a symbol printed on products that can... More Barcodes: SSCC + EAN-13 + ITF-14
Link data from Spreadsheets, Scales… Clocks and more
Works with most printers: Zebra, Honeywell, Epson, TSC and many many more
Automate printing & processes with Integration builder
Regular version updates so you're not left behind
Global technical support
MANAGE YOUR PRINTING REQUIREMENTS
Monitor and manage all these processes securely, from a single centralised location
Centrally control and secure your entire labelling system
Monitor print status in real-time
View a detailed history of system usage
LABEL DESIGN AND PRINTING SOFTWARE, NEW ZEALAND
Our recommended software has the following features:
Supports nearly every barcode symbology
Transform your data & information (including: sequential numbering, find & replace, prefix/suffix, formatting and much more)
Link your data from: ERP systems (e.g. SAP/Oracle), database files, spreadsheets, calendars, clocks, even weighing scales
Connect to printers from companies like TSC, Zebra, SATO, Intermec, Datamax-O'Neil, Toshiba, Argox, GoDex , Citizen, Epson and many more. Whether you're printing sheets of labels from an office laser printer or rolls of labels on an industrial print-and-apply system
Automatically print labels based on triggers such as new records or files
Talk to us about the printing software licence and configuration that will best suit your business or request a free demo today.