NEW ZEALAND THERMAL RIBBON SUPPLIERS
Order thermal transfer ribbon in a range of colours and in custom length or width.
THERMAL TRANSFER RIBBON (TTR) IN A WIDE RANGE OF COLOURS AND SIZES
If you run your own thermal label printer at your New Zealand business, you can place a regular order with Accurate Labelling for thermal ribbon so you never run out.
Thermal transfer ribbon is cut to length and width to suit your needs.
Black is the most common ribbon used and therefore the most cost-effective, but we can supply a range of colours.
If you have any questions about using your thermal ribbons, feel free to give us a call and our team will help you work it out.
TYPES OF THERMAL TRANSFER RIBBON
The type of ribbon used will depend on the label material it is being applied to:
Wax is the most cost-effective but can rub-off if used on gloss or a label that might be warmed or heated.
Wax-resin is the most commonly used and will adhere to most label materials.
Resin is extremely durable and used for specialist applications.
Thermal ribbon also comes in either Coated Side In (CSI) and Coated Side Out (CSO) depending on the printer being used.
If you need a ribbon that will stick on vinyl or paper, we suggest you start with Wax-resin and switch to Resin if this is not successful.
WHICH THERMAL RIBBON IS RIGHT FOR YOUR LABELS?
If you are unsure which ribbon matches your requirements simply get in touch with your printer model and we can help you.
THERMAL RIBBON PERFORMANCE
There are a few things that affect thermal ribbon that you should be aware of to ensure you are getting the best results for your product labels and barcode labels. These include the following:
Heat of the thermal printer settings
Speed of the thermal printer settings
Non-printable coating applied to labels
Incorrect ink applied to paper and no stamp-able gloss
Using the ribbon inside out
Using near-edge thermal ribbon on a flat head printer or vice versa
For help using your thermal ribbon correctly, contact us for advice.
If you would prefer Accurate Labelling to print your labels for you, get in touch today.
FREE SAMPLE
Request a sample of our quality labels before submitting your order.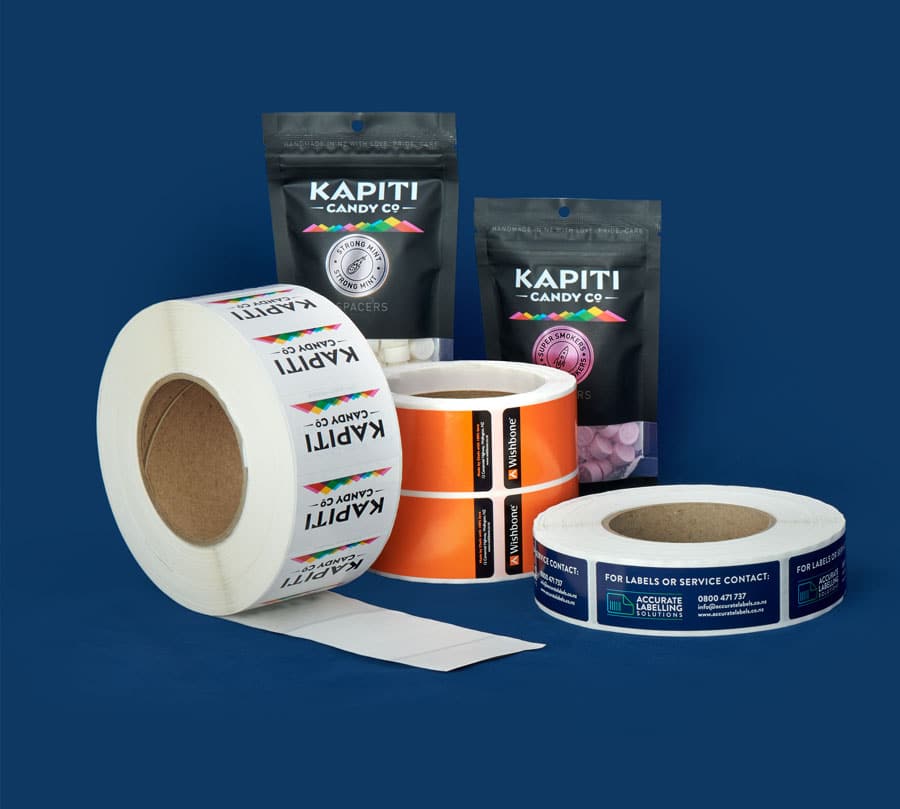 FREE SAMPLE
Request a sample of our quality labels before submitting your order.