THERMAL TRANSFER RIBBON SUPPLIERS NZ
We've got the thermal transfer ribbon you need
THERMAL TRANSFER RIBBON IN A WIDE RANGE OF COLOURS AND SIZES
Our Thermal TransferThermal Transfer uses a thin ink ribbon that has either or a combination of wax and resin which melts into the label when heated, producing great quality print More Printer Ribbons work with industry leading printers (Datamax-O'Neil, TSC, Zebra, Honeywell, Sato, Toshiba, CAB, Godex, Citizen and more).
Choose from a wide range of colours and sizes.
Match the correct type and grade of ribbon to your label material and application.
Cut to length and width so you only use what you need.
THERMAL TRANSFER RIBBONS FOR EVERY APPLICATION
The type of ribbon used will depend on the label material and application:
WAX is the most cost-effective but can rub-off if used on gloss labels or when exposed to heat or friction.
WAX-RESIN is the most used and will adhere to a wide range of label materials.
RESIN is extremely durable and used for specialist applications.
TEXTILE RESIN specifically formulated for clothing and fabric printing.
Thermal ribbon also comes in either Coated-side-in (CSI) or Coated-side-out (CSO) depending on the printer being used.
WHAT PRINTER RIBBON DO YOU NEED FOR YOUR LABELS?
Choosing the right Ribbon is important to ensure a good quality print.
The 2 key considerations are:
The label material (substrate) being printed on, and
The application or conditions the print will be exposed to (UV, heat/cold, moisture, rubbing/abrasion, chemicals etc).
Different printer models may need specific ribbon cores, ribbon trailer and/or maximum ribbon lengths.
If you are unsure which ribbon you need, simply get in touch with your printer model and we can help you.
THERMAL TRANSFER RIBBON PERFORMANCE
There are a few things that affect thermal ribbon that you should be aware of to ensure you are getting the best results for your product labels and barcode labels.
These include the following:
Incorrect ribbon type/grade for label material
Printer heat/darkness & speed settings
Printhead pressure & alignment
Non-printable/non-stampable coating applied to labels
Using near-edge thermal ribbon on a flat head printer or vice versa
Using the ribbon inside out
For help using your thermal ribbon correctly, contact us for advice.
FREE SAMPLE RIBBON
Be sure that you are using the best ribbon for your application. Request a sample of our quality ribbon before purchasing.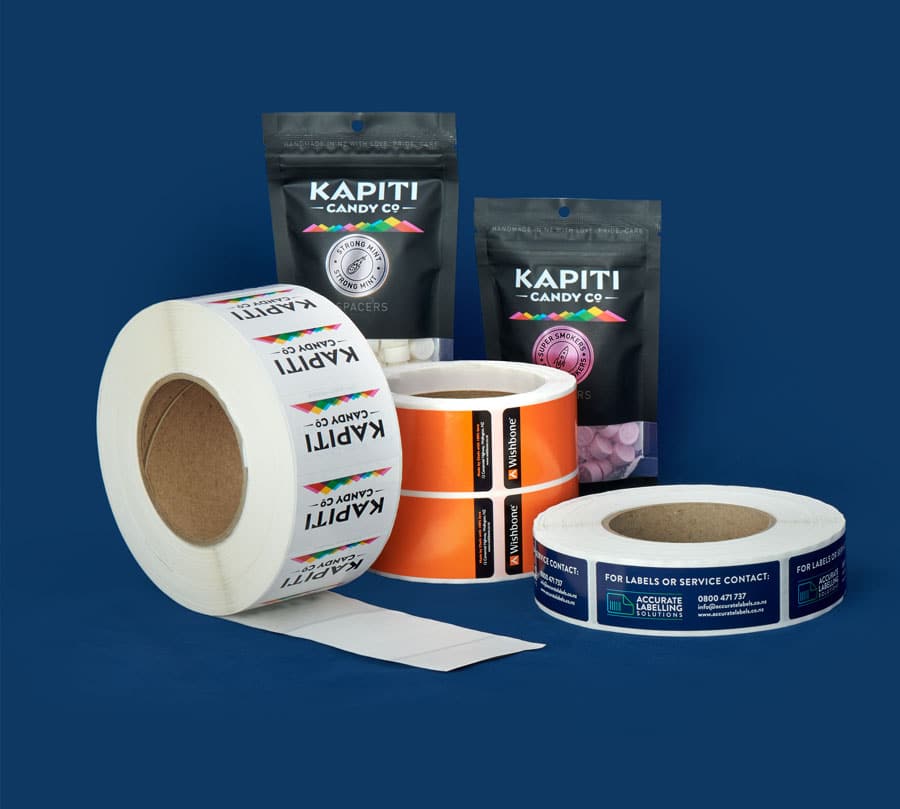 FREE SAMPLE
Request a sample of our quality labels before submitting your order.